Talk to us now...
Phone: 01536 484733
---
As UK manufacturers and suppliers of everything to do with coldstore and coldroom applications we are able to offer everything from small repairs or refurbishment through to new build of the whole cold store from greenfield site.

As installers of cold room doors we are able to offer maintenance contracts and 24 hour emmergency call out service giving customer peace of mind.
---
From our manufacturing facilities in Kettering, Northants we can supply coldrooms or freezer rooms to anywhere in the UK. Whether the requirement is for a commercial walk in freezer or walk in cooler freezer with refrigeration and lighting we can offer a competive packaged solution.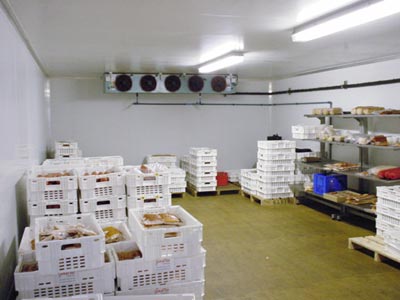 From larger installations we are able to construct industrial refrigeration freezers for warehouse storage. The construction would include underfloor heater mats to prevent the frost permueating the ground, concrete flooring systems with hygenic floor coatings are applied to give a durable floor. Instuated panel walls and ceiling are erected to enclose the deep freezer.
---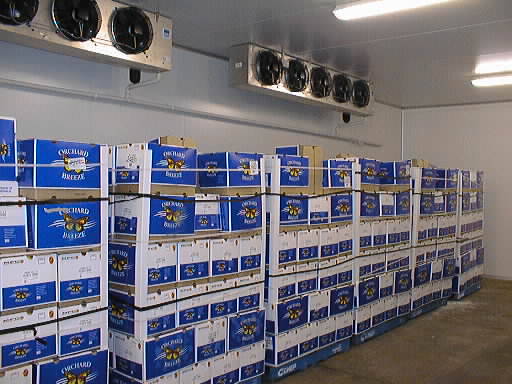 Blast freezer or blast chiller and spiral freezer rooms can be constructed for rapid product cooling for industrial freezer and low temperature freezer requirements. The refrigerator evaporator coil or evaporator cooler inside the freezer provides the refrigeration to the desired sub zero freezer or industrial chiller temperature. The production chiller with evaporator cooler are able to offer increased effiencies in the maufacturing process.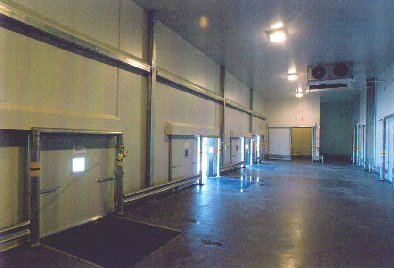 The fridge freezer uk applications department can advise on walkin cooler freezer, sub zero freezer, freezer temperature, freezer storage, commercial freezer, upright freezer, small freezer, undercounter freezer, freezer repair, frost free freezer, plate freezer, commercial ice cream freezer, display freezer, freezer warehouse, freezer compressor, freezer panel, water chiller, compressor type chiller, liquid chiller, air cooled chiller, chiller system, glycol chiller, screw chiller, packaged chiller, chiller capacity, chiller part and other evaporator cooler details.

---

Reactive cold room fabric repairs, service, maintenance and
refurbishments.

· Nationwide coverage

· 24 hour, 7 day a week emergency call out

· Bespoke planned maintenance contracts

· Out of hours pre-arranged visits

· Repairs to all types of chillers and freezer coldrooms

· Total refurbishment

· Replacement of door furniture, gaskets, handles etc

· Replacement of temperature controlling PVC strip curtains

· Replacement of coldroom shelving

· Cosmetic insulated panel repairs

· Coldroom safety flooring

· Internal and external coldroom protection